Select from a Wide Variety of Modern Hardware and Keyless Entry Systems
Fast, Friendly and Reliable Local Locksmiths Here for You
The electronic access system at your office, lab or other commercial property plays an integral role in the overall security of your operation. The ability to grant and revoke access remotely, assign user-specific credentials, perform event tracking and other key features are ideal for businesses operating in highly regulated fields relating to science and medicine, such as biotechnology. At H. Perron Locksmiths, we specialize in helping those in the industry protect and streamline their workflows with the installation and service of cutting-edge digital lock systems. Consistent results and exceptional customer service have positioned our company as the go-to electronic access control locksmith for biotech companies in Cambridge, Massachusetts and throughout the region.
Biotechnology Industry-Specific Security Solutions
No matter what specific details of your project may be, we are the ideal access control locksmith for biotech companies in Cambridge, Massachusetts for the job. We have been effectively serving local companies of all sizes and with diverse security requirements for over 40 years. You can consult directly with our security experts to devise and deploy the ideal solution for your unique situation. For example, we can help you distribute and program your security equipment to automatically enforce access policies for private labs, executive meeting rooms and other privileged areas. As employees onboard, resign and change credentials, the digital locks can be updated accordingly.
Our friendly and professional staff can help you with:
Residential Push Button Locks

Electronic Access Systems

Automotive Transponder Keys

Wall, Floor, Fire & Burglar Safes

Pick & Drill Resistant Locks

Safe Combinations Changed
Our reputation as the first choice for an electronic access control locksmith for biotech companies in Cambridge, Massachusetts and for other businesses in high-demand industries is built, in part, on positive customer feedback. Larry R. touches on our responsiveness, "I called H. Perron Locksmith at around 3:30pm on a Friday afternoon for a surface deadbolt replacement at a business. We couldn't afford to have a faulty front door lock all weekend. H. Perron Locksmith really stepped up to the plate. The technician showed up within 15 minutes and was done with the replacement 20 minutes later. Friendly, fast, attentive service. Highly recommended A++. Not to mention, fair prices for emergency service."
In another 5-star review, Manuel S. writes, "This Locksmith is the best locksmith in the MetroWest Boston area. These folks went above and beyond to offer exceptional service for our Church and associated buildings. Tim offered us great customer service and pricing. John and Dan have installed more than 30 unique locks on doors in 2 different facilities at exceptional speed and professionalism. Some of which were new technology to all of us, but John was constantly on the phone getting answers to all my questions and customizing a system that meets and exceeded our expectations. We will continue to do business with H Perron and recommend them. If you need a locksmith give them a call."
If you need an electronic access control locksmith for biotech companies in Cambridge, Massachusetts, call our team a (508)875-3744 to get started.
Let us help protect your business
We remain the top locksmith company in Massachusetts because of our commitment to customer satisfaction, industry leading value, transparent process, and a spotless local track record spanning over forty years. Discover why our clients, large and small, trust us for all their locksmith and electronic access system needs.
Our dedication to customer satisfaction starts with providing you with the most modern commercial doors, locks and accessories available. We carry top brands like Medeco – High Security Locks, Gardall – Premium Quality Safes, Emtek Assa Abloy, AMSEC – American Security and more to ensure our installations withstand the abuse of time and weather. We sell, service and install ADA compliant hardware including locks, automatic handicap doors openers, exit hardware, door closers and more. We even install and provide service for classroom security mechanical and electronic locks used in K-12 schools, colleges, and other academic facilities.
Not only can our expert team at H. Perron Locksmiths Inc. install entire lock systems – we can service them too.
At H. Perron Locksmiths Inc., we work with businesses in Framingham, Natick, Westboro and throughout the region to install durable, functional, and aesthetically pleasing lock systems that meet the security requirements, style, budget, and individualized application for their project. Advanced lock systems provide visitors, staff and residents with electronic access based on identity. For example, your keycard, pin, or fob could gain you access to your property 24/7/365 while your delivery driver would only gain access when they are scheduled to drop off or pick up at your location. The applications for employees, clients, and family are virtually limitless.
Why Companies & Individuals Choose Us…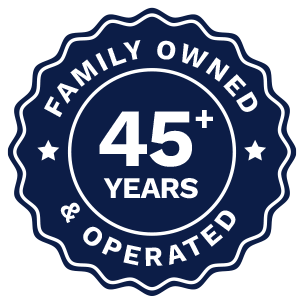 Over 45 years of business built on trust
H. Perron Locksmiths Inc. of Framingham, MA has been the Metro West area's trusted locksmith for over 45 years. Our family owned and operated locksmith business is known for its local, knowledgeable staff and great service.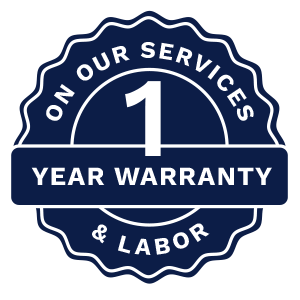 Our friendly and professional staff
Our friendly and professional staff is here to answer any questions you may have about our company or our services. We are bonded and fully insured. There is a 1 year warranty on our services and labor. References are available upon request.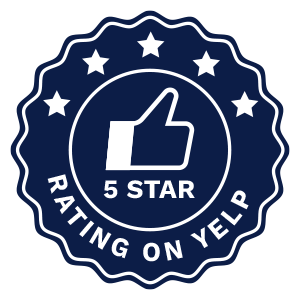 Affordable, quick and reliable service
You can trust our 40 years of professional experience to provide the affordable, quick and reliable locksmith services you need!
We Only Install the Most Trusted Brands